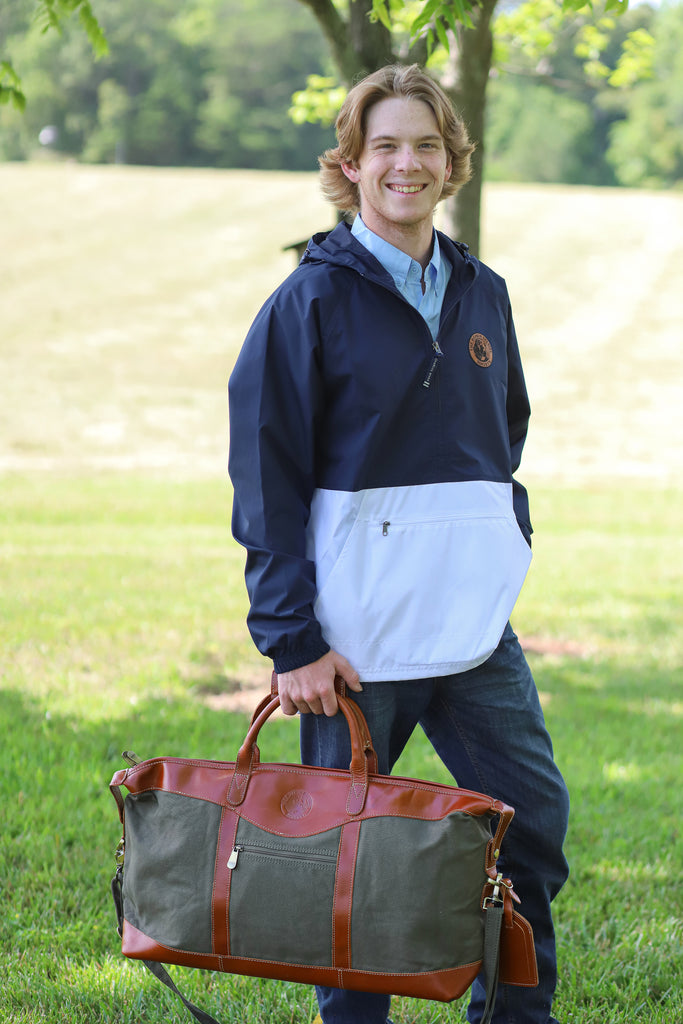 Pine Canyon Leather Duffel
Crafted with quality cognac full grain buffalo hide leather and 18 oz. forest green canvas, this classic duffel is perfect for all your travels. It features one large, zippered, main compartment and an outer zippered pocket, both practical additions for additional storage. Boasting the BSS® seal stamped on the leather, you won't regret this purchase.
Legal carry-on size.