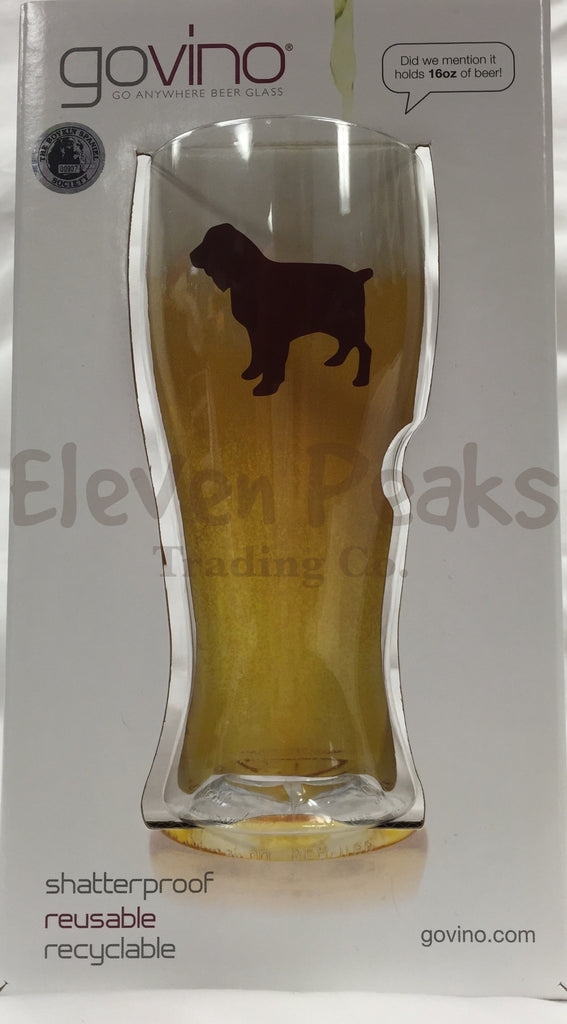 GoVino Beer Glass w/ Silhouette-Set of 2 Dishwasher Safe
Now in sets of 2!!!
These glasses are sure to bring some fun and class to your all of your favorite beverages. It features the official silhouette of the Boykin Spaniel Society® so you are sure to support the BSS anytime you're sipping your drink!
Tote includes two Dishwasher Safe Series 16oz govino beer glasses.
Safe to toss in the top-rack of your dishwasher after use.
Made of an ultra-thin, flexible BPA-free polymer, which reflects a wine's color and projects its aromatics much like fine crystal.
Patented ergonomic thumb-notch, which provides a secure grip when swirling.
Shatterproof, reusable and recyclable.
Proudly made in the USA.