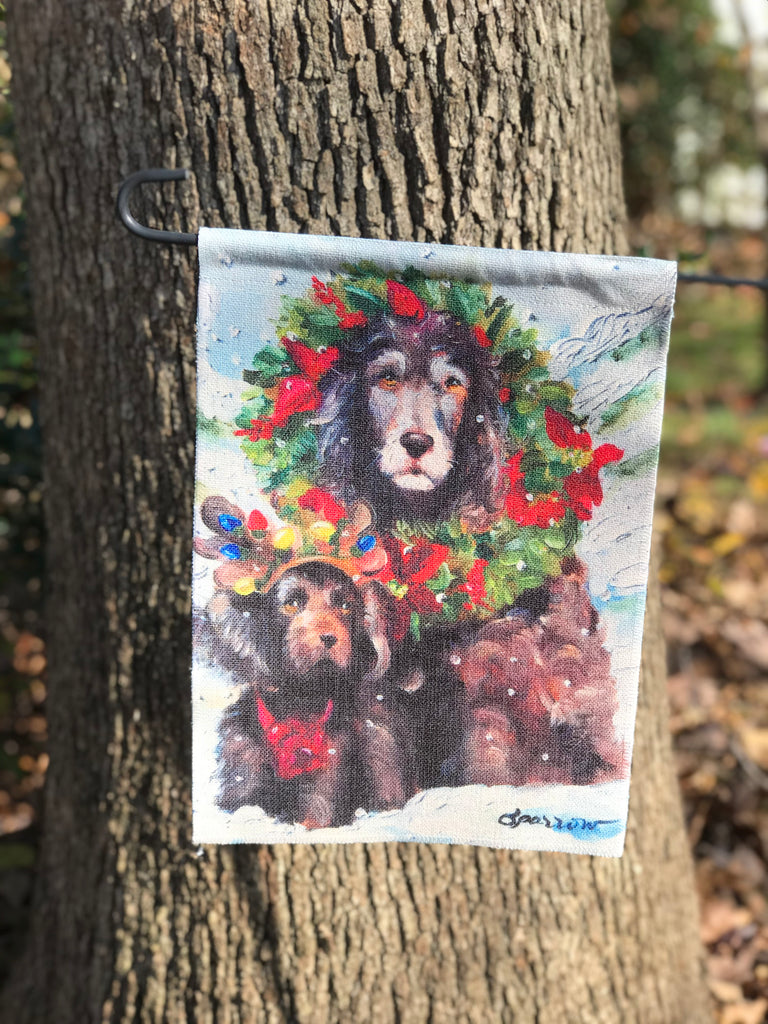 Boykin Christmas Garden Flag
Boykin Spaniel Foundation fundraising item!!!
This holiday garden flag features a special painting by Mary Sparrow Robles created for the Boykin Spaniel Foundation (BSF). A $5 donation from the sale of each flag will be given to the BSF. This beautiful, high quality linen flag is printed on both sides.
10.5" x 15" Linen Garden Flag. Natural colored polyester linen.