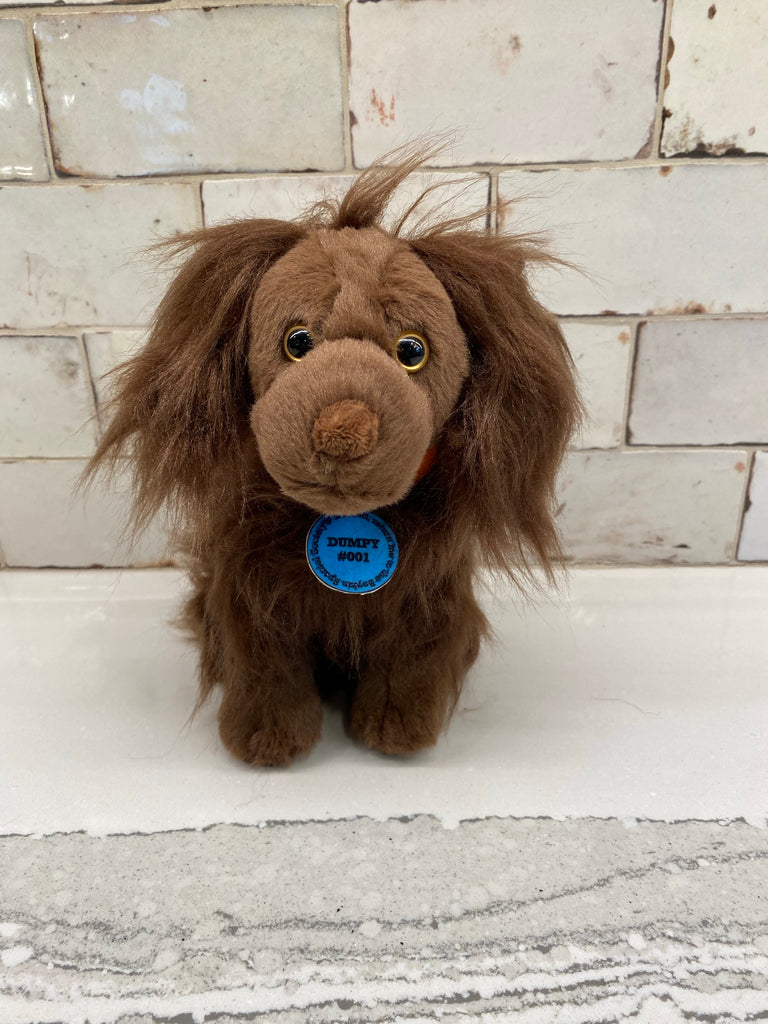 DUMPY-The Official BSS® Plush
Dumpy is considered the very first Boykin Spaniel. Now you can have your very own! And he doesn't require feeding, walking, crate or potty training! Dumpy is officially licensed by the Boykin Spaniel Society®. He is approximately 9" tall and even has features we love about these brown dogs-a nub tail and a top knot!
Please note Dumpy is not suitable for children under the age of 3.