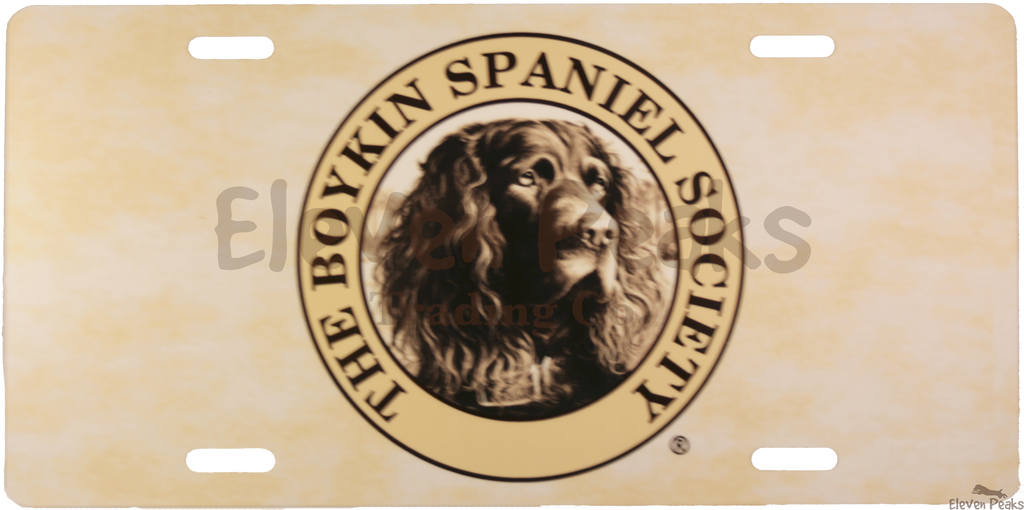 Aluminum License Plate w/ BSS® Seal
This license plate is sure to bring some fun and class to your automobile. It features the official seal of the Boykin Spaniel Society so you are sure to support the BSS wherever your automobile may take you!
License Plate, DynaSub® White Aluminum, 5.875" x 11.875" x .020"